Gansbaai, Stanford, Hermanus, Botrivier, Kleinmond, Pringle Bay, Bettys Bay, Strand, Somerset West
Pool Net Safety Systems
Shaun, the owner, has been involved with many forms of netting since 1999, specializing in Pool Safety originally in Kwazulu Natal and now for the past six years in the Hermanus and Overberg, Western Cape area.
There is most probably not a shape that hasn't been covered. He has done Safety nets for mushrooms farm tanks, Tekwini Municipality's storm water system netting for litter, as well as for Ushaka Marine World. Another large challenge was the supply and installation of the golf driving range barrier netting for San Lamer Golf course. Recently completed was a project for Koeberg Power Station.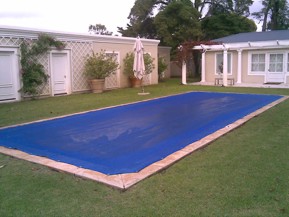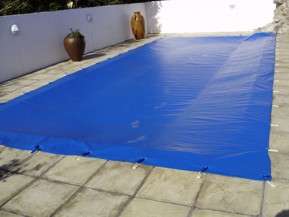 Pool Net Safety
We specialize in to providing effective and safe solutions for swimming pool safety in the Greater Hermanus and Overberg area. This may be in the form of a net or removable fence. If the safety is for your pet then perhaps a leaf cover or solid cover which would also serve to keep the pool clean. Whatever the size or shape of the pool the best advice to suit the clients requirements will be offered free of charge.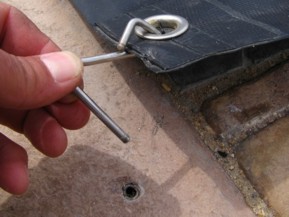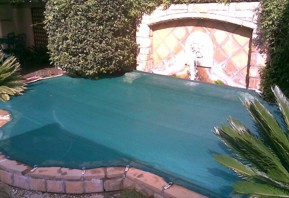 Drowning remains one of the top causes of unintentional injury related death for children. Pool Safety Systems in Hermanus provides the Overberg swimming pool market with important and much need safety systems in order to prevent drowning, both for our children and pets whether they are our own, friends that are visiting or even the neighbour's loved ones.


Installation of Pool Nets, Fences, Solid and Shadecloth Covers
A swimming pool safety net is the perfect protection for pool safety if correctly installed as a small child will not be able to remove the net or climb under it. The net is constructed from a strong Polyethylene braid that is sun resistant. The mesh (square) size is designed to keep a child safe, by providing a safe barrier, yet making the net aesthetically pleasing.

Our nets are custom made and can be fitted to any feature such as koi ponds, rock pools, etc. Pool Safety Systems can offer various types of fittings to suit.
Alternatively we can install a removable pool fence designed from PVC mesh. This light weight fence is custom made to the area and is easily erected and removed as is required.
Although not designed for pool safety, we can also install solid PVC pool covers and shade cloth leaf covers. This offers protection for smaller pets and will prevent a dirty pool. Great if the pool must be covered for long periods of time, without the emphasis on safety.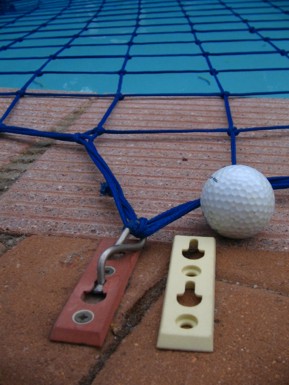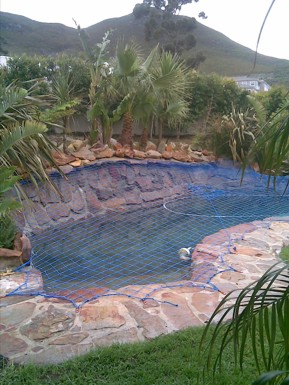 Care and Safety
Shaun Bonorchis, who has twelve years of experience in this area and is the owner of Pool Safety Systems suggests that once your children are finished swimming then remove floats, balls and other toys from the pool and surrounding area so as to not encourage children playing in the pool or close to the waters edge. Then make sure the net is correctly replaced over your pool or the fence is secured. Now you have peace of mind.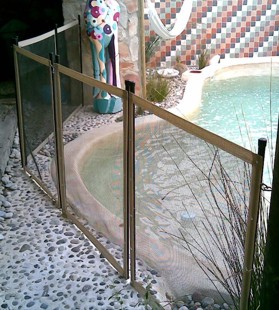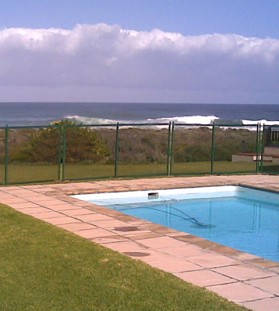 Testimonials
23 September 2010: Thx for excellent service. Will definitely in future do business with u again. Regards Jacqui, Whale Rentals Hermanus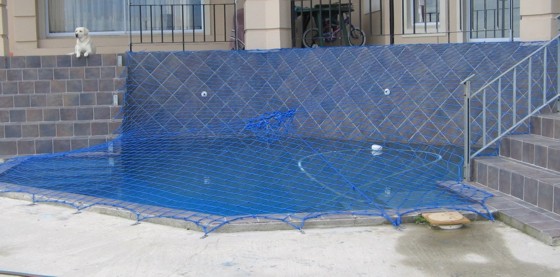 Contact Details